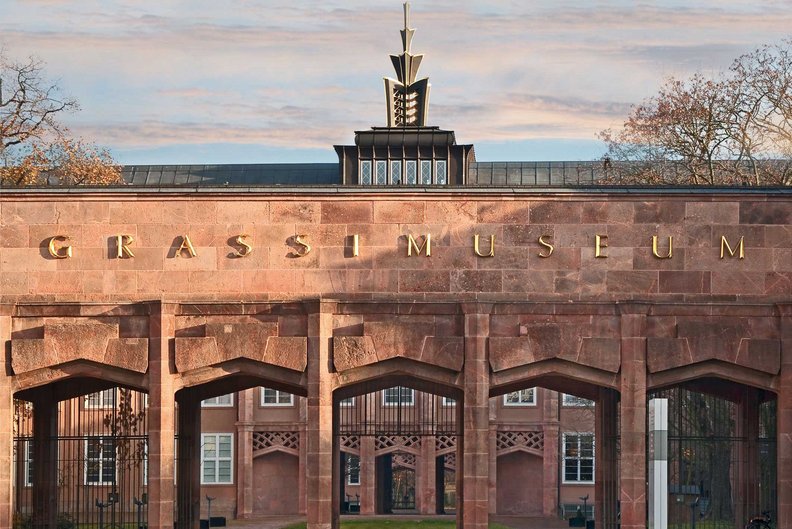 GRASSI Museum für Völkerkunde zu Leipzig
Building
Opening Hours
daily 10—18, Monday closed
Barrier-free access
Entrance without any steps via Johannisplatz.
Tickets
groups (10 persons and more)
7 €
Digital visit to the museum
You cannot visit the museum because you'd have too long of a journey to get here or you would like to make sure there is no risk of infection during the pandemic? As of now you visit us digitally with one of our ELIPS telepresence roboters.
Please note: for the moment booking an elips tour is possible only on thursdays.
Book a Tour
You want to know what's going on in the museum, but the way is too far for a short visit or you want to visit the museum at a safe distance? With just two clicks and a smartphone or PC with webcam, you can still get into the museum! Steer one of our ELIPS robots through the exhibitions yourself, talk to our live speakers or talk to visitors on site.
Please note: Booking is only possible on Thursdays for the time being.
Continue to book
GRASSI Museum für Völkerkunde zu Leipzig
Location & Directions
GRASSI Museum für Völkerkunde zu Leipzig
GRASSI Museum Leipzig
Johannisplatz 5-11
04103 Leipzig
Directions