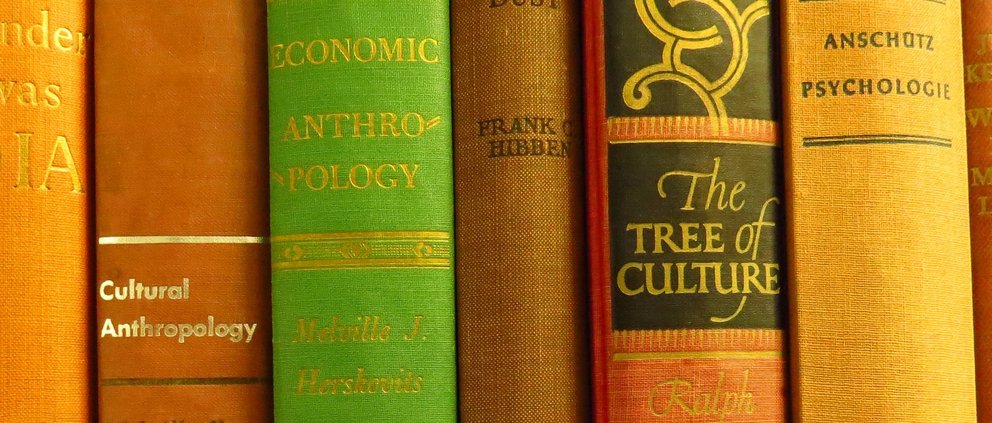 [Translate to English:] Beschreibung
The museum library today holds about 110.000 books or other media in a wide range of languages, spanning not only the academic fields of ethnography/anthropology but also its neighbouring disciplines African studies, American studies, Australian/Pacific studies, sinology, Tibetology, Central Asian studies and Middle East Studies. Much of our literature focusses on material culture, more specifically clothing and jewelery, housing, household (furniture, personal items, etc.), as well as economic, techincal and weaponry issues. Adiitionally we collect publications on living habits and religious ideas, and non-European art and culture. Museology, museum education and restoration are also part of the collection. Next to non-fiction works you have access to reference books, mapping material and depot and exhibition catalogues of ethnographic museums.
In particular we would like to stress our collection in early travel literature of the 17th and 18th centuries, ethnological and geographical research and expedition reports of the 19th and 20th century, as well as our nearly complete collection of ethnological and colonial pre-war publications. Works we currently buy to add to the library shift their focus to present day social issues and research- and exhibition-based topics, tightly linked to the museum's activities. We provide access to a continually growing number of digital ressources in our online library.
Contact
Elke Goebel
Tel. +49 341/97 31-919
elke.goebel@skd.museum
Heike Ochmann
Tel. +49 341/97 31-942
heike.ochmann@skd.museum