Please note the temporarily shortened opening hours of the GRASSI Museum für Völkerkunde from 19.04.2022: Thursday - Sunday, 10 am to 6 pm, Monday to Wednesday closed.
Exhibition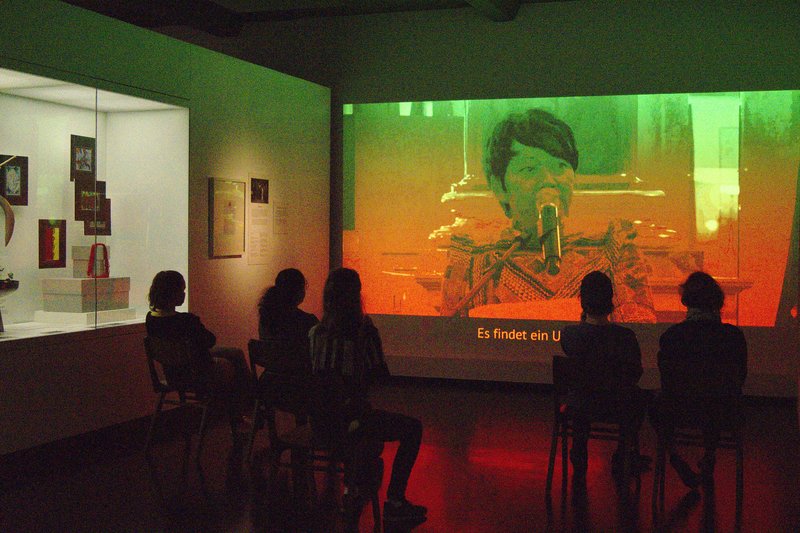 [Translate to English:] ..
The first exhibition on repatriation took place in the "Workshop PROLOG". It illustrated two stories of repatriation. Included was the historical context of colonisation and human remains. Karajarri artist Michael Jalaru Torres was also exhibited. The SES would like to extend its gratitude to Yawuru Buru Ltd. for exhibition cooperation and translations into Yawuru, Hawai'ian, and Maori.
For future exhibition information, stay informed about (RE)Inventing.