[Translate to English:] about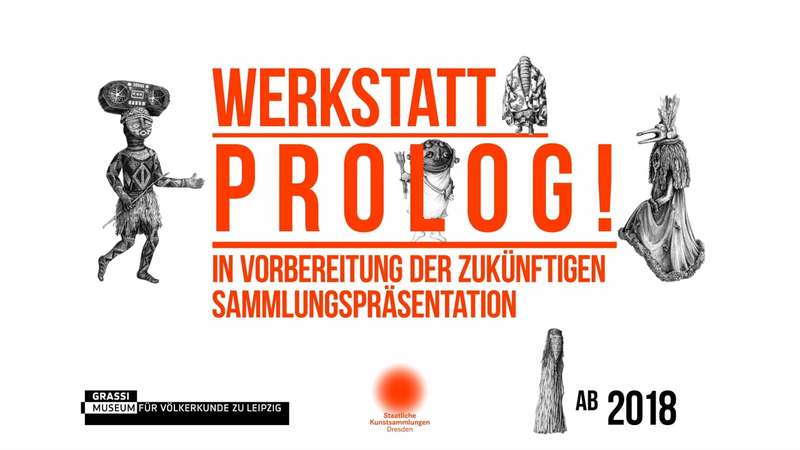 [Translate to English:] 1
the concept
All museum objects bear a unique history and have reached the GRASSI Museum of Ethnology in Leipzig in Saxony in a variety of ways. They tell not only of distant rituals or religions, but also of colonial wars, conflicts, encounters, or of voids that have arisen or of ourselves.
The critical debates surrounding the Humboldtforum in Berlin, the announcement by French President Emmanuel Macron in November 2017 to return African cultural assets from French museums, or the guidelines published by the Deutscher Museumsbund (German Museum Association) in May 2018 on the handling of collections from colonial contexts – all this calls into question the previous concepts of ethnological museums throughout Europe.
The museum will use WERKSTATT PROLOG to address and discuss questions about identity, racism, alienation, the biographies of objects, the history of the collection, the handling of human remains, North-South relations, global inequality, and restitution.
In WERKSTATT PROLOG, collection objects whisper in boxes, curators tell us why they studied ethnology. In a living room, one can experience the characteristics of our society, its peculiarities or paradoxes from the perspective of the refugees. An exhibition depot shows art and cultural objects of the former kingdom of Benin (now Nigeria), which was destroyed in 1897. Interviews conducted in Benin City in 2018, illustrate just how emotional the subject of the Benin Bronzes still is for Nigerians today. What the return of human remains from our collection means for the bereaved, even after several generations, can be seen in a film documentary that was produced on the occasion of the first restitution of bones by the Free State of Saxony to Hawai'i in October 2017.
In December 2016 "Prolog #1-10: Stories of People, Things and Places" launched as an exhibition experiment in our sister institution, the Dresden Museum of Ethnology, in the Japanisches Palais. The GRASSI Museum für Völkerkunde now continuing the experiment with adapted elements as WERKSTATT PROLOG and are thus preparing the future presentation, which will develop and implement in stages by 2022 in collaboration with thinkers, researchers, artists and many other personalities from the countries from which the museum's objects originate. WERKSTATT PROLOG will thereby provide a platform for manifold forms of knowledge and multi-perspectivity.
Active participation is welcome! Feel free to express your thoughts and wishes for our future collection presentation. You can also make drawings or leaf through books. WERKSTATT PROLOG would like to encourage participation and hands-on learning, as well as self-reflection.